Drawing the map for Hirapis has proven quite the challenge because I have very little drawing skills, despite my college art professor's best attempts at teaching me. Some people just are unteachable.
Also I drew the map in a portrait (vertical) layout rather than a horizontal (landscape) layout because I don't want the map to be across two pages in a book, nor do I want readers to have to turn the book to look at the map.
The current map is a very rough working version. My husband is creating a much nicer version using Campaign Cartographer, a map drawing program for role playing games.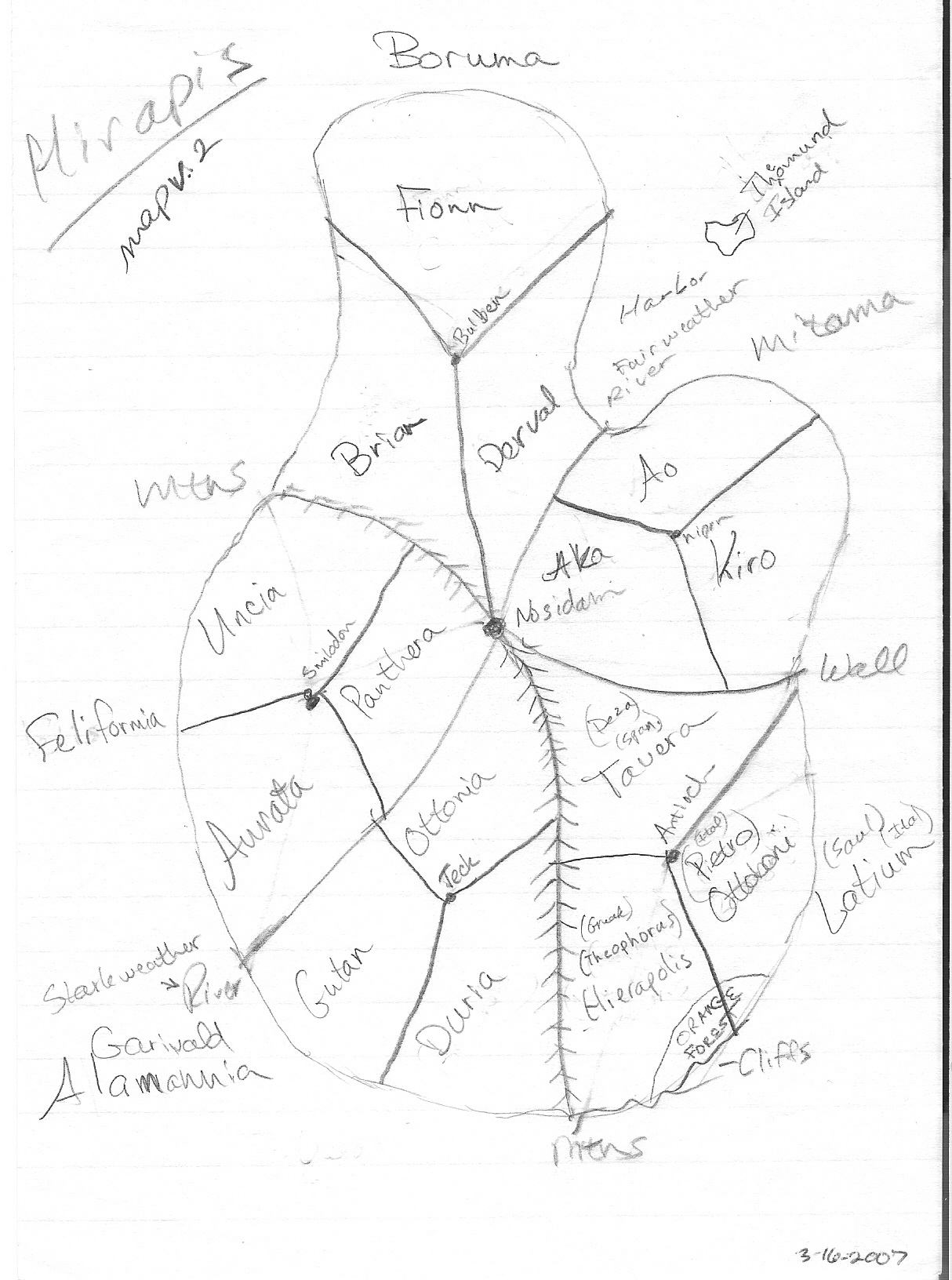 The five lands are called Boruma, Mitama, Felifornia, Alamannia, and Latium. I explain more about these names and lands on a different page.